Dr. Rose Amable, Pediatric Dentist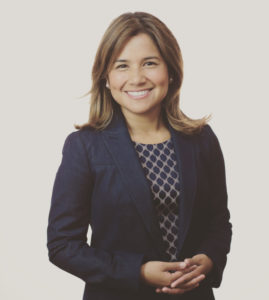 Dr. Rose Amable, a Diplomate of the American Board of Pediatric Dentistry, was born and raised in Lima, Peru.
Dr. Rose completed her Bachelor of Science degree in Biology and Chemistry at Fordham University. Before pursuing her dental education, she conducted stem cell research at the National Institute of Health (NIH) and co-author multiple publications. Dr. Rose received her Doctor in Dental Surgery degree from New York University , where she enjoyed providing dental services and promoting oral health to underserved communities locally and internationally. After graduating, she completed a one-year residency program at Bronx Lebanon Hospital in the Bronx, where she received training in management of dental and facial trauma, as well as in general dentistry.
Dr. Rose completed her pediatric dental training at New York University and Bellevue Hospital,  where she received extensive training in the treatment of medically compromised children, trauma, orthodontics, craniofacial anomalies and pediatric medicine.Her main goal as a pediatric dentist is to provide her patients with the best care available in a warm, friendly and fun environment.
During her free time, Dr. Rose enjoys traveling, cooking, swimming, reading and spending quality time with her husband and kids. She is bilingual in Spanish and English, and currently learning Portuguese. Dr. Rose resides in Westchester with her husband David, their daughter Gabriella  and their son Emmanuel.