What Are Dental Implants?
Dental Implants are the closest you can get to beautiful and natural looking teeth. Dental implants are artificial tooth roots that look similar to screws. They are placed in your jaw bone and form a natural bond with bone. The implants create a firm and sturdy base that support one or more artificial teeth.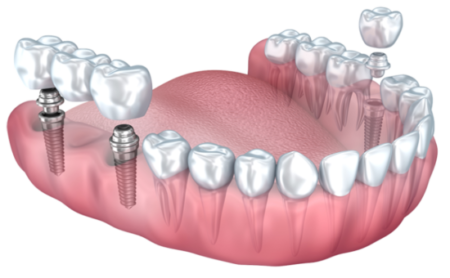 How Do Dental Implants Work?
1. First, you will undergo a gentle surgery to have one or more implants placed into the jaw bone. The bone and tissue form a natural bond with the dental implant.
2. Next, the dentist attaches a post to the implant and allows the gum and tissue to grow up around it. In some cases, both the implant and post will be implemented at the same time. The post and implant form as the base or anchor for the replacement teeth.
3. Last, the dentist attaches the customized crown or artificial teeth to the implant post.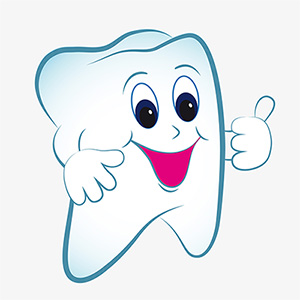 Did you know?
Dental implants are made of titanium and designed to last a long time — up tp of 25 years — and are a long-term, permanent teeth replacement solution. Also, with Implants you never have to worry about getting cavities.
Mini Dental Implants
Minis dental implants are normally half the size of regular dental implants. Mini dental implants may be used if the dentist determines the patient does not have enough bone density to support regular dental implants.
Single Tooth Dental Implants
This is a dental implant that replaces a single tooth by utilizing a dental crown or bridge that's placed on top of an implant post.
All-On-4 Dental Implants
These dental implants replace all missing teeth in the jaw permanently. All-On-4 dental implants use four posts in both the lower and upper jaw bone to ensure the bond is solid and comfortable.
Dental Implant Procedure at White Plains Dental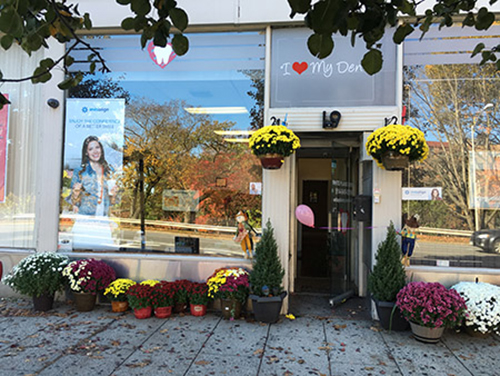 The first step is to schedule a consultation with at White Plains Dental with one of our board-certified dentists. During your consultation, we'll discuss your medical history, assess your dental health and determine what the best treatment option is for you as well as payment options and scheduling for a dental examination.
During your dental examination, the dentist will examine your mouth where your teeth are missing including your jaw bone to determine the amount of support available for your implants. The examination will include a 3-D scan as well as impressions (models of your teeth) so that the dentist is able to design the ideal treatment plan for your unique condition.
At White Plains Dental in White Plains, NY we utilize the most advanced dental technology and you will receive the highest quality care during your dental implant procedure. A 3-D scan is utilized along with virtual design software to create implants and the replacement teeth before the procedure begins. Your temporary replacement teeth will be ready to go the day of your surgery.
On the day of your procedure, the dentist will ensure that you are comfortable by using a preferred sedation option. Any teeth that need to be extracted will be removed before implant placement. Once those teeth are removed the dentist will gently place dental implants into your jaw bone. Then he will place beautiful replacement teeth into the implants.
In some cases, if the dentist deems it necessary based on the density of the jaw bone he may decide to go with the traditional implant placement procedure. With a traditional procedure, the implants need to be left in for a period of time so that the surrounding bone and tissue can heal. This is called the bone-remodeling phase. During the bone-remodeling phase, the bone tissue will grow and shape around the implants to form a strong biological bond. Don't worry, during the bone remodeling phase, we'll place temporary teeth onto the implants so you'll leave the office with a nice full set of teeth. Your temporary teeth will look and feel just like real teeth until you receive your permanent fixed teeth.
Dental implants are permanent and last forever. Caring for your dental implants requires normal brushing and flossing just like regular teeth and of course regular check-ups at White Plains Dental. As long as you treat your dental implants as you would your natural teeth you will enjoy a natural looking beautiful smile for life.
LEADERS IN DENTAL IMPLANT SURGERY
A PERFECT SMILE EVERY TIME