Download ADA Patient Screening Form
COVID-19 New Procedures for Clients
We encourage everyone to get tested for COVID-19 antibodies so that we are able to provide optimum care to all of our patients. This link will help you find a testing center near you. In order to maintain the highest levels of safety, all of our employees and patients will be screened prior to entering the office. Your cooperation in printing and completing the following ADA recommended Patient Screening Form is helpful in facilitating this process.
Download ADA Patient Screening Form

19 S Broadway
,
White Plains,
NY
10601
(914) 948-0088
White Plains Dental, White Plains, NY is located between Main St. and Martine Ave. next to the UFC Gym White Plains.
Hours of Operation
Monday, Wednesday: 9:00 AM – 7:00 PM
Tuesday: 8:00 AM – 6:00 PM
Thursday: Closed
Friday: 8:00 AM – 5:00 PM
Saturday: 9:00 AM – 4:00 PM
Sunday: Closed
Dentist - White Plains, NY
19 S Broadway
,
White Plains,
NY
10601
(914) 948-0088
White Plains Dental, White Plains, NY is located between Main St. and Martine Ave. next to the UFC Gym White Plains.
Hours of Operation
Monday, Wednesday: 9:00 AM – 7:00 PM
Tuesday: 8:00 AM – 6:00 PM
Thursday: Closed
Friday: 8:00 AM – 5:00 PM
Saturday: 9:00 AM – 4:00 PM
Sunday: Closed
Dear Valued Patients:
We hope this letter finds you and your family in good health. Our community has been through a lot over the last few months, and all of us are looking forward to resuming our normal habits and routines. While many things have changed, one thing has remained the same: our commitment to your safety.
Infection control has always been a top priority for our practice and you may have seen this during your visits to our office. Our infection control processes are made so that when you receive care, it's both safe and comfortable. We want to tell you about the infection control procedures we follow in our practice to keep patients and staff safe.
Our office follows infection control recommendations made by the American Dental Association (ADA), the U.S. Centers for Disease Control and Prevention (CDC) and the Occupational Safety and Health Administration (OSHA). We follow the activities of these agencies so that we are up-to-date on any new rulings or guidance that may be issued. We do this to make sure that our infection control procedures are current and adhere to each agencies' recommendations.
You may see some changes when it is time for your next appointment. We made these changes to help protect our patients and staff. For example:
Our office will communicate with you beforehand to ask some screening questions. You'll be asked those same questions again when you are in the office.
We have hand sanitizer that we will ask you to use when you enter the office. You will also find some in the reception area and other places in the office for you to use as needed.
You may see that our waiting room will no longer offer magazines, children's toys and so forth, since those items are difficult to clean and disinfect.
Appointments will be managed to allow for social distancing between patients. That might mean that you're offered fewer options for scheduling your appointment.
We will do our best to allow greater time between patients to reduce waiting times for you, as well as to reduce the number of patients in the reception area at any one time.
We look forward to seeing you again and are happy to answer any questions you may have about the steps we take to keep you, and every patient, safe in our practice. To make an appointment, please call our office at (914) 948-0088 email us at whiteplainsdental@gmail.com or visit our website at whiteplainsnydental.com
Thank you for being our patient. We value your trust and loyalty and look forward to welcoming back our patients, neighbors and friends.
Sincerely,
Dr. Eric Poznyansky,  White Plains Dental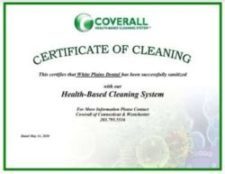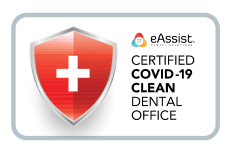 Dear Patient:
To insure the best experience as well as put you at ease for your upcoming dental visit, our team has put together these guidelines you will need to follow. They will help you better prepare for your dental visit with our caring team who will be utilizing the latest safety protocols taken from the CDC, ADA and NY State Dental Association. During these unfortunate circumstances we want to insure the safety of our patients and our team members. 
please make sure you properly fill out pre-screening form and email it back to us: 

whiteplainsdental@gmail.com

prior to your visit.

Please provide all necessary dental/medical insurance information prior to the visit.

Please make sure to wear your mask for your dental visit.

Please bring your own pen.

You are required to communicate with our team if something in your medical condition has changed or you might have been exposed to Covid-19 since we received your pre-screening information.

Dental appointments are in greatest demands so please communicate with the team about any possible changes to the scheduled time to avoid appointment cancelation fees at least 48 hours prior.
proper PPE and disinfection protocols are used specifically for your dental needs in your allocated time so please be mindful of all extra efforts and teamwork we put together to ensure proper dental care experience.

You will need to call from outside when you arrive for your appointment and wait for further instructions.

You will need to come alone for your dental visit unless you require special assistance.
 upon your arrival for your dental visit please be advised that you will be greeted by a smiling team member who will ask you prescreening questions and obtain your temperature with an infrared touchless thermometer if your temperature is over 100.4 you will be asked to leave and call to reschedule your appointment. 
Once your arrival process is complete and you are cleared for your visit front desk will check you in and you will be able to wait in our waiting room until you are called in for your visit.
Prior to your exam with your dental provider, A mouth rinse with special medication will be given to you to use, and to ensure proper infection protocols you will also be given hand sanitizer.  
We appreciate everyone's cooperation during these difficult times. Furthermore, we understand how stressful these past months have been for everyone. Lastly, we want to assure you that we are practicing the safest protocols and updating them as new information comes in about this new virus. Your visit will have a new norm for your benefit and health. Feel free to reach out to us via email: whiteplainsdental@gmail.com so we can clarify any questions you may have prior to your appointment. 
 We look forward to seeing you so we can provide the best help for your oral health.
COVID-19 SAFETY PROTOCOLS
Due to Covid-19 , we have implemented extraordinary measures to insure additional safety and infection protocols for our patients. Some of these include:
Strict pre-screening prior to appointment

Minimizing patients in-office interactions for payment and insurance verifications by telephone/email communications and instructions

Screening procedure on the day of the appointment, including temperature and vitals readings.

Monitoring our team members  health status specific to Covid-19 by daily logs prior to each work day including temperature taking 

Mandatory hand sanitizing station available for patients upon entry and exit 

Utilizing different treatment rooms for each patient with "time out protocol" of filtering air and thorough cleaning with proper recommended disinfectants 

Thorough office cleaning services provided by outside cleaning company "Coverall" which specializes in Health-Based Cleaning System

Appointment of Covid-19 enforcement officer to ensure new protocols execution

Front Desk Barrier 

Mandatory medicated rinse for all patients prior and during appointments 

Mandatory mask enforcement for patients entering our clinic

No outside personnel accompanying patient unless medically necessary 

Following  latest Infection Control Protocol and guidelines by CDC, American Dental Association,NY State Dental association and NY State Department of Health

Mandatory Additional Training of all office staff on Infection control protocols specifically on Covid-19 by "Dental Resource Center" company specializing in staff training 

Contracting healthcare specific laundry service company for our team members uniforms. 

Implementation of latest guidelines by OSHA

Air Filtration units

Proper PPE implementation for all team members 

Additional maintanance of all Dental Equipment to ensure proper function during patient care treatment 

Maintenance of Air Conditioning units including filters replacement to provide cleaner air and cooling capacity

IT upgrade and maintenance for proper in office computer system functions

Website Announcements and Patient Communications including additional forms and up to date information to minimize appointment times and safety protocols for patients 

Post operative screening of patients day after their dental visit 
These are some of through protocols we have been implementing to make your visit safe and pleasant during these challenging times. We are constantly monitoring authorities guidelines to ensure proper care of our patients. As we are all in this together, your family is our family.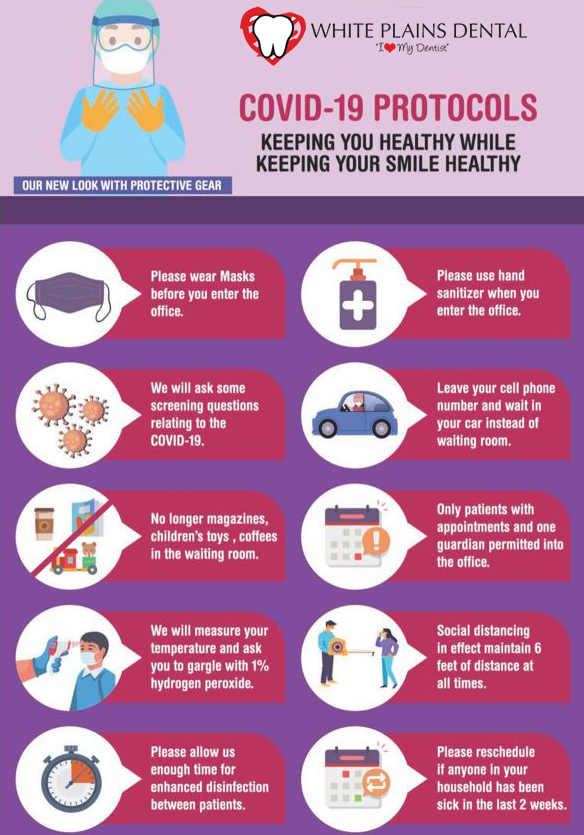 Invisalign Clear Aligners
The world's most advanced clear aligner.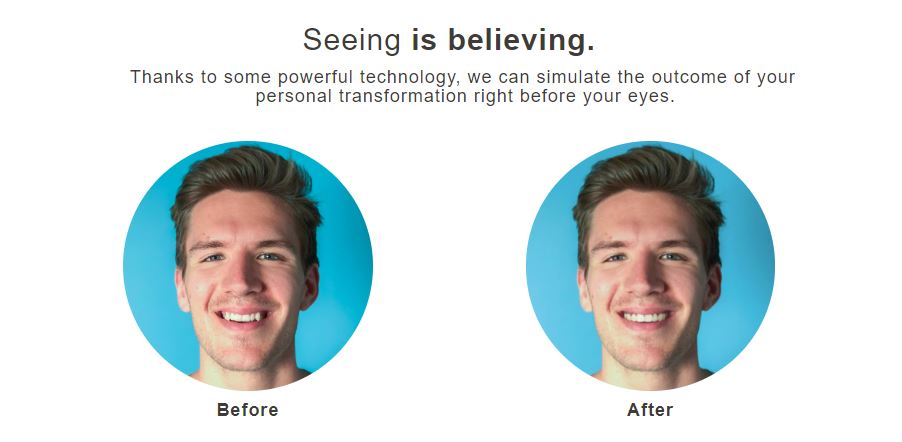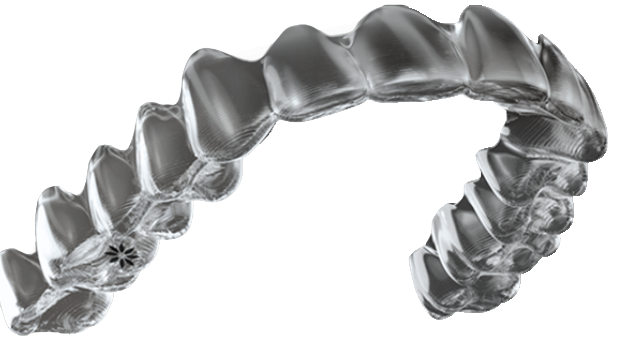 Dental Care Inspired by Excellence & Innovation
Your Local Dentist in White Plains, NY
Welcome to White Plains Dental! We are honored you have chosen Dr. Eric Poznyanky as your family dentist and the team at White Plains Dental for all of your dental health care needs. Through a combination of continuing education and state-of-the art facility and equipment, we are able to offer you and your family the high-level of care you are looking for, in a pleasant and relaxed environment. Our friendly staff and caring attitude will put you at ease when you come into our fully digital and paperless dental office where we feature high tech, low radiation X-ray machines.
Quality Dental Care for the Whole Family
We believe quality care should be made available to everyone. Preventative dentistry is our goal for every patient, which involves daily dental hygiene, proper nutrition, periodic cleanings and check-ups. It may not be where we start with every new patient, but that is what we want to attain and maintain, especially with all the evidence linking dental health to overall health! We have a dental hygienist, general dentist, pediatric dentist, periodontist and endodontist on staff to meet all of your restorative dental needs including: emergency dentistry, extractions, cosmetic dentistry, oral implantology, endodontics, periodontics, pediatric dentistry, general preventative and restorative dentistry, prosthetics facial pain, TMJ problems and sedation dentistry.
Please fill out the included new patient forms and bring these, along with your insurance cards, to your first appointment. We included a map showing our convenient location in downtown White Plains with direct access to a municipal parking lot. Also, if you need to pre-medicate prior to dental work – please let us know in advance of your appointment. Thank you for entrusting us to fulfill your dental needs. We look forward to meeting you soon!
Very truly yours,
Dr. Eric Poznyansky
Clinical Assistant Professor, NYU College of Dentistry
Director, White Plains Dental
*subject to credit approval
*subject to credit approval
Cosmetic Dentistry
We believe everyone should be able to have a healthy and beautiful smile. A smile makeover can be as simple as professional teeth whitening or it may entail more advanced procedures. We utilize the most advanced technology available to help us deliver exceptional results in all areas of cosmetic dentistry for a perfect smile every time. During your initial consultation, White Plains cosmetic dentist, Dr. Eric Poznyansky can help you decide what procedure is right for you.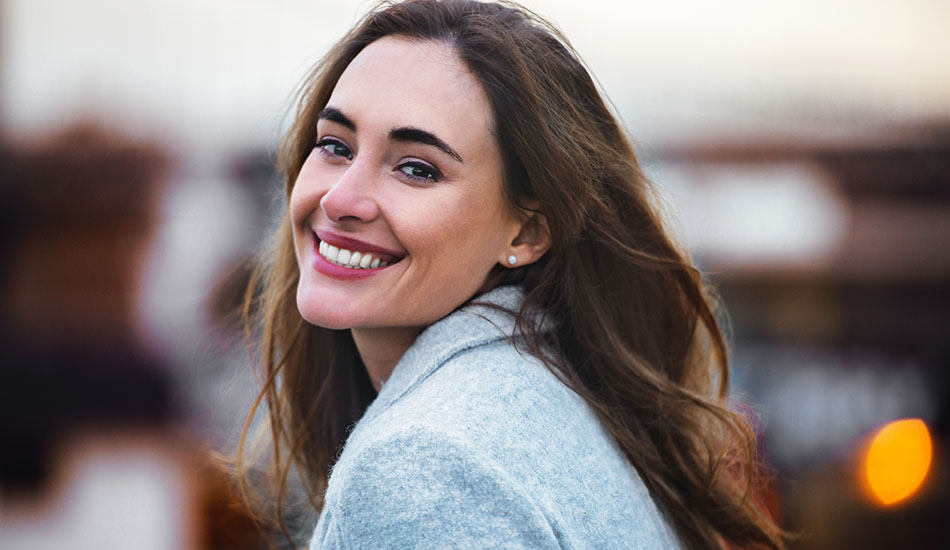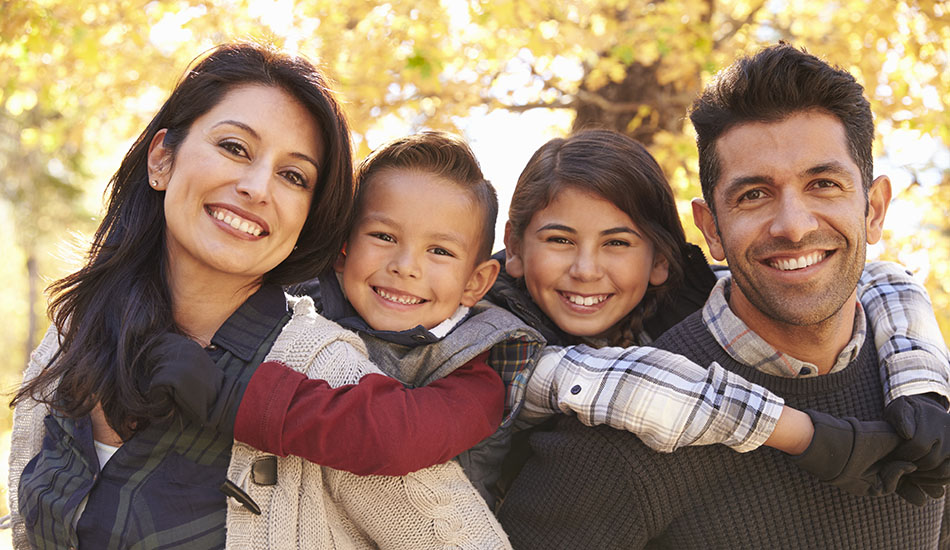 General Dentistry
Our mission is to provide all residents of White Plains, NY excellent dental care at an affordable price. We are proud to be the choice for general family dental care in White Plains for over 30 years. Whether you need a routine dental cleaning, filling, digital X-rays or a more advanced procedure we have you covered.
Pediatric Dentistry
Our pediatric dentists provide experienced and compassionate pediatric dental care for children starting at the age of one year old. Pediatric dentistry prepares your child for a lifetime of good oral health. Our dental clinic is a warm, friendly and stress-free environment for even the youngest patients.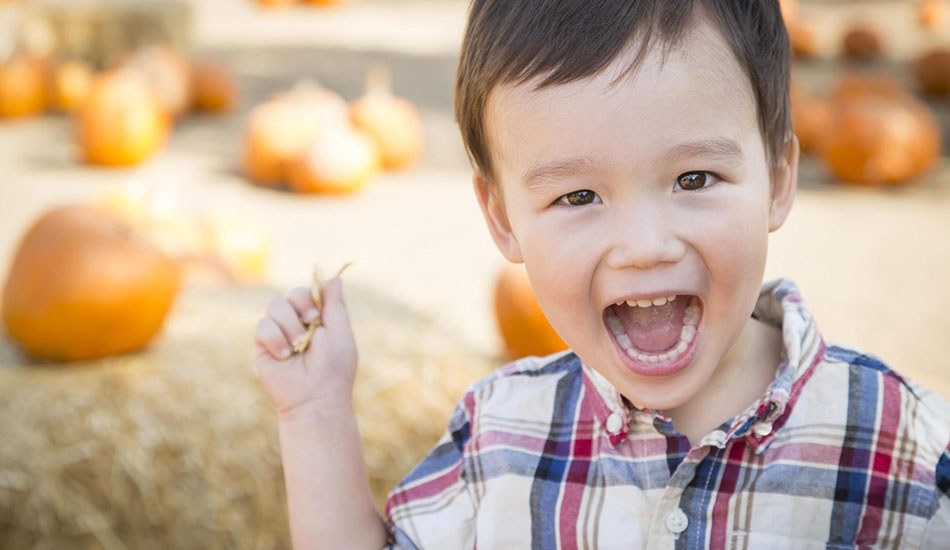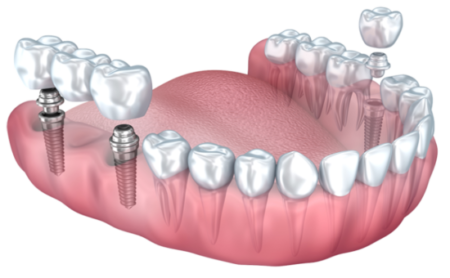 Dental Implants
Dental implants are the closest you can get to healthy, natural teeth. We apply a cutting-edge dental implant procedure that utilizes advanced technology and multiple data references to reconstruct your smile quickly, reliably, and permanently. Your prosthetics are made in-house using the latest computer-aided model and manufacturing to guarantee perfection.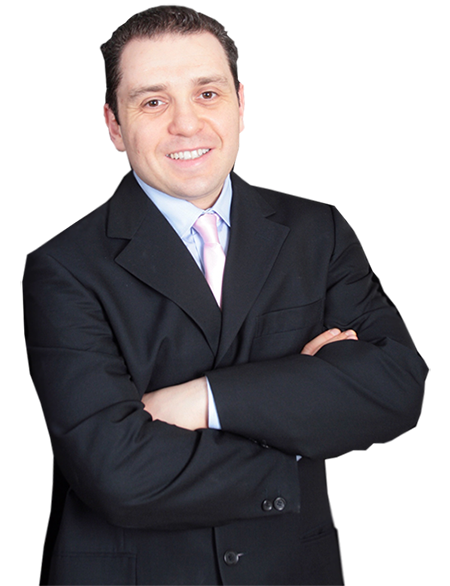 MEET THE DENTIST
DR. ERIC POZNYANSKY, DDS
Dr. Poznyansky is an active faculty member of the NYU College of Dentistry. He is a the Clinical Assistant Professor of the Dentistry Advanced Program for international dentists. Dr. Poznyansky teaches practicing dentists all over the world basic and advanced surgical and prosthodontic techniques of implant dentistry.
Member, American Dental Association

President and Founder, International Oral Implantology Club of NY
I have been using Dr. Eric's practice since he came to White Plains several years back. I couldn't be more pleased with the staff and quality of care one receives. I've had significant dental work done over the past few years and, whether it's Dr. Eric or one of his staff treating me, I know I'm receiving the best possible treatment and care. Highly recommend White Plains Dental!
I've been to different dentists, but Dr. Eric Poznyansky and his staff's friendliness is just outstanding as well as their service! I was completely happy with their job every single time! I always enjoy coming back. You do a great job! Thank you!
I stopped by White Plains Dental during a trip to New York to get some information about teeth whitening procedures. The stuff there was absolutely amazing and extremely professional. I booked a teeth whitening session and I am completely satisfied with the results. I can highly recommend this dental practice.
White Plains Dental is very professional, courteous, and patient-centric. The office is clean, organized and pleasant. Thanks to all at White Plains Dental!
The team at White Plains is professional and gentle and the facilities are super clean and new. I found the office that I am excited to stick with!
Thank you for the great and professional procedure and client experience. Special thanks to Dr. Poznyansky, who did a real great job on my prosthodontics. I wish I could give 6 stars 😉 See you next time!
Best dental office in White Plains. They open Saturday for your convenience. Receptionist was amazing and answered all my questions. Dr Eric was very professional and gentle as well. The staff is very accommodating and the office is very stunning and clean. I recommend this office!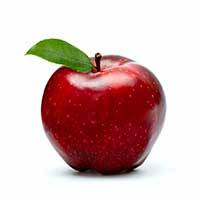 LEADERS IN COSMETIC AND RESTORATIVE DENTAL CARE
A PERFECT SMILE EVERY TIME