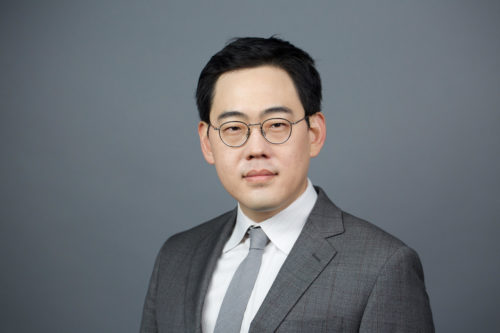 Dr Jin Yoo
Periodontics & Implant Dentistry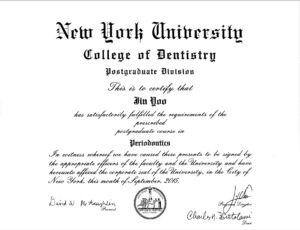 Dr. Jin Yoo received his Bachelor of Arts in Chemistry & Mathematics from the State University of New York at Binghamton and his Doctorate in Dental Surgery from the State University of New York at Stony Brook School of Dental Medicine. He then completed his General Practice Residency at Long Island Jewish Hospital and practiced as a General Dentist for five years, before completing his Advanced Dental Education Program in Periodontics and Implant Dentistry at New York University College of Dentistry.
Dr. Yoo is an active member of the American Dental Association, the American Academy of Periodontology, and the Northeastern Society of Periodontists.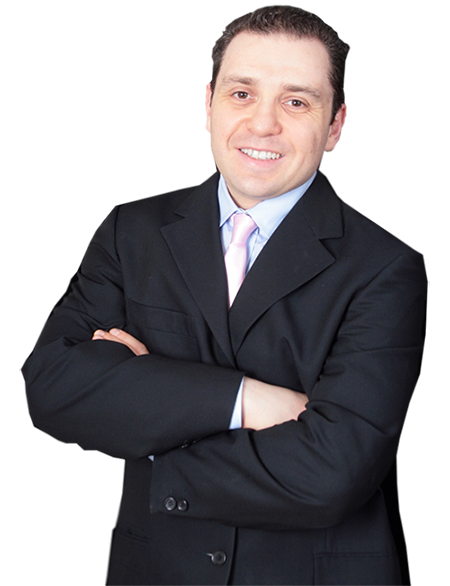 Dr. Eric Poznyansky
Dentist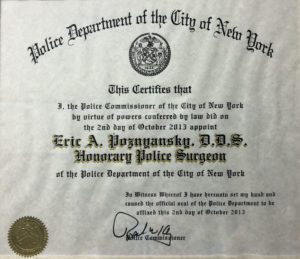 Dr. Eric Poznyansky, DDS, is an active faculty member at New York University College of Dentistry. He is a Clinical Assistant Professor at NYU College of Dentistry's Advanced Program for International Dentists in Comprehensive Dentistry, which teaches practicing dentists all over the world, basic and advanced surgical and prosthodontic techniques of implant dentistry.
Dr. Eric holds the position of director of a dental clinic in White Plains, NY, where he practices implant and general dentistry. His goal is to help patients with everyday dental care as well as to excel in more challenging full mouth rehabilitation.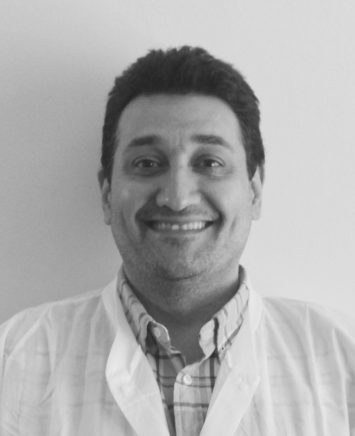 Dr. Arash Safaverdi
Endodontist
Dr. Arash Safaverdi is a graduate of UIC (University of Illinois at Chicago) dental school. After receiving his DDS, he went on to continue his dental residency at the Meriter Hospital in Madison WI, where he became interested in endodontics.
Dr. Arash Safaverdi went further in his studies and completed a specialty program in Endodontics at NYU College of Dentistry. Dr. Arash Safaverdi is an active member of the American Association of Endodontists and the American Dental Association.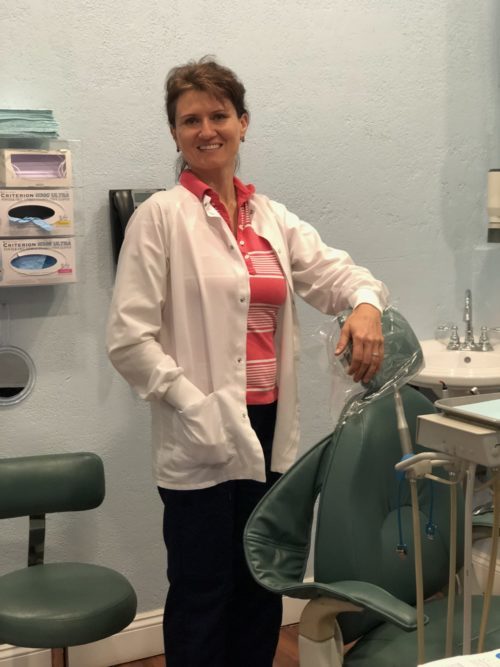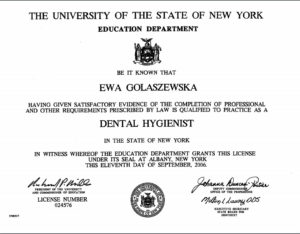 Ewa was born and raised in Poland. She recieved her Dental Hygiene degree in 2006 in Brooklyn. Ewa truly loves her work in dentistry and cares for every patient that she treats. She especially feels accomplished when she can make people with previous negative memories of dentistry, comfortable and happy to be receiving care. Ewa has gained a lot of practical experience through work in a wide variety of dental settings, from large city hospitals to small dental clinics. She has even joined a dental group abroad to volunteer in Peru.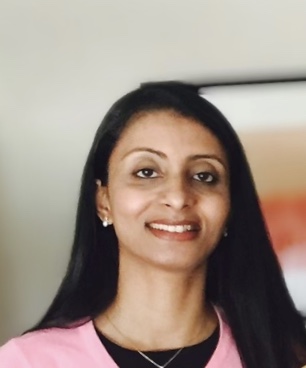 Dr. Meenakshi Madhu
Pediatric Dentist
Dr. Meenakshi Madhu is a Diplomate of the American Board of Pediatric Dentistry, whose goal is to provide high quality dental care to infants and children in a caring and compassionate way. She strives to help families establish a dental home where children are able to develop and to instill good dental habits that remain with her patients for a lifetime.
Dr. Madhu is highly trained in behavior management, operating room dentistry, interceptive orthodontics, and treatment of special needs children. Dr Madhu is a member of the American Academy of Pediatric Dentistry (AAPD), American Board of Pediatric Dentistry and College of Diplomates.
Dr Madhu currently resides in Fairfield county with her husband and two children. In her free time she loves Disney movies, traveling, and photography.
Dr. Arthur Kim
Orthodontist
Dr. Arthur J. Kim graduated from Stanford University with honors and distinctions. Thereafter, Dr. Kim was accepted to Harvard School of Dental Medicine, where he earned his Doctorate of Dental Medicine degree with Cum Laude and honors. While attending Harvard University, Dr. Kim won numerous academic and leadership awards for his achievements. Immediately following dental school, Dr. Kim attended the Orthodontic Residency Program at Rutgers School of Dental Medicine, where he attained his Post Doctoral Certificate in Orthodontics. Dr. Kim is capable of addressing the most complex orthodontic problems. In 2018, Dr. Kim received a prestigious 1st place national awarded for the treatment he provided for one of this patients. Dr. Kim is the recipient of Grace Milliken Award that is given for excellence in scholarship and character.
Dr. Esti Sonnenblick
Cosmetic Dentist
Dr. Esti Sonnenblick, originally from New Jersey, graduated Summa Cum Laude from Rutgers University. She then went on to receive her Doctor of Dental Surgery from the University of Maryland School of Dentistry, where she was invited to be part of Gamma Pi Delta, a prosthodontic honor society. She completed her residency at New York Medical College, and is currently a member of the Academy of General Dentistry. Her patient's oral health and comfort are her number one priority. She believes her patients should be completely involved in their dental treatment and works with them to create a treatment plan individually suited for each patient, answering any questions they may have. Cosmetic dentistry is one of her focuses and she is committed to providing each patient with a beautiful smile.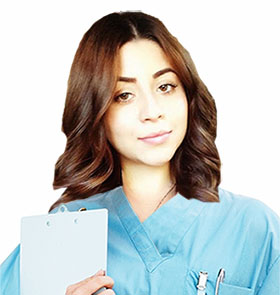 Trheisy Anaya
Office Manager
I've had the pleasure of being part of White Plains Dental for the past year. I strive to make your first appointment fun, carefree and educational. I am available to you every step of the way to put you at ease and give you an understanding of what is to come both financially and clinically. Patient advocacy has been a passion and challenge that has always lined up with my overall enjoyment of people. Building personal relationships, working through treatment concerns, and creating financial plans has inspired my desire to grow in all those skills as much as I can. There is nothing like the satisfying look on a patients face when they've navigated the sometimes confusing works of insurance/ financing and the unknown treatment to come out the other end with an even bigger better smile. Our training is continuous and Dr. Eric's desire for his team to succeed in their goals is always so gratifying. This all just adds to a life that is fulfilled with family, friends, gardening and all things outdoors.