White Plains Dental is committed to providing every patient with the absolute best in quality dental care. This is why our office is constantly looking into the latest advancements in dental treatment technology, and is among the first to make state of the art technology available to all of our patients.
It is our philosophy that everyone deserves a healthy and happy smile, and we do whatever we can to help you and your family achieve exactly that. Our in-office technology is used to make your treatment as effective and efficient as possible, always keeping your dental health at the forefront of our office's goals.
It is in this interest that our practice offers the following technology advancements in dental care: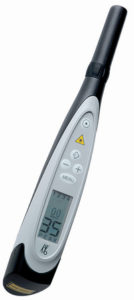 Diagnodent Cavity Detection (ADA approved)
This is a non-invasive hand-held laser that is designed to identify and assess areas of decay with extreme precision, making it possible to find smaller areas of decay before they develop into larger problems. This enhances treatment options, making it possible to address the issue long before the later stages of decay set in.
Digital X-rays for Lower Radiation
Digital X-rays are the future of medical imaging technology, removing the dangerous radiation from the imaging process and providing a clearer and more detailed oral image in the process.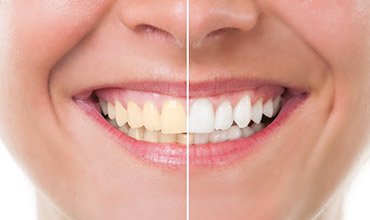 Zoom Teeth Whitening System
The ZOOM in-office whitening procedure is a fast-acting whitening service that uses hydrogen peroxide whitening gel to erase stains and discoloration. The gel is activated with the state of the art ZOOM light, which penetrates the surface layer of the teeth to target stains, leaving your smile white in just 15 minutes.
iTero   by Invisalign
Invisalign is changing the way people smile one mouth at a time by eliminating the need for permanent, concrete and metal braces and replacing the process with the much more comfortable and removable Invisalign system. The iTERO system makes it easy to get exact impressions the first time, eliminating the need for regular fittings and long waits on new retainers. With iTERO's projection imagery, you can see your straighter smile on day one and know exactly what you are working towards.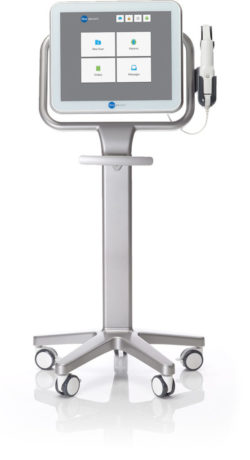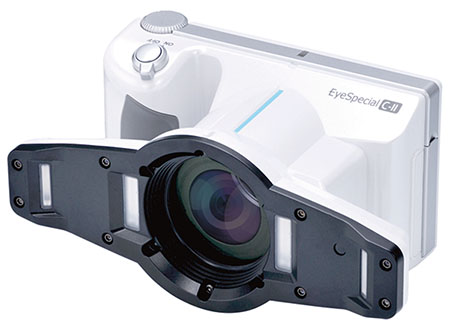 EyeSpecial C-III Dental Camera
The EyeSpecial C-II digital dental camera is the most advanced digital camera designed exclusively for dentistry. Created for dental/orthodontic photography, this camera allows our team to consistently acheive perfect dental images so that our dentists can accurately asses your oral health.
Planmeca ProMax® 2D
Intoducing Digital Low Radiation Panoramic Dental Xray Unit by industry leader Planmeca (Finland)
When you see us at White Plains Dental, there is no need to put anything uncomfortable in your mouth  to bite down on, and get a terrible gaging reflect. This innovative digital a panoramic dental X-ray unit creates a single image of the entire mouth.  It combines upper and lower jaws, TMJ joints and all the teeth present. This digital image creates a phenominal flat representation of the jaw's otherwise curved structure, making it easier to analyze each part. The whole mouth image taking takes just 16 Seconds.
Why Use a Panoramic Digital X-ray?
Panoramic X-ray shows the entire mouth in one picture, show problems such as bone abnormalities and fractures, cysts, impacted teeth, infections and tumors and many other dental/medical pathologies. A dentist who suspects any of these problems may choose to take a panoramic X-ray.  Doctor may also use this dental digital imagery method when planning for treatments such as Invisalign, implants, Periodontal and Oral Surgeries, dentures, and many others.
How Is the X-ray Done?
Unlike traditional intraoral X-rays which are notoriously uncomfortable , panoramic dental X-rays are taken outside the mouth (extraoral ). This means that the imaging machine and sensors are outside of oral cavity and are extremely uneventful to patient. A panoramic dental X-ray machine projects a beam through your mouth onto a special digital sensor  that rotates opposite the X-ray tube.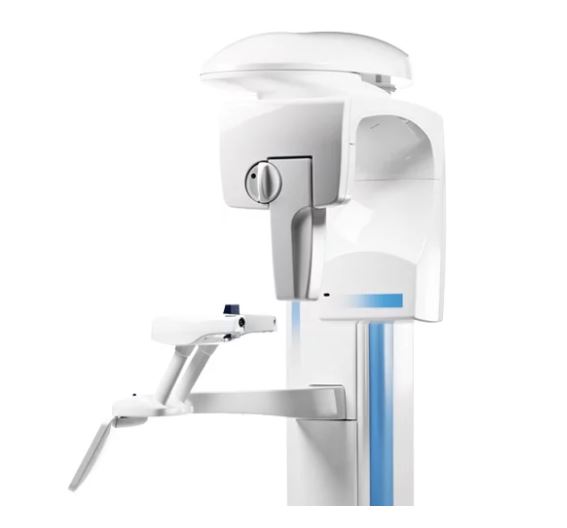 LEADERS IN COSMETIC AND RESTORATIVE DENTAL CARE
A PERFECT SMILE EVERY TIME